Ref:
Date:
Location:
Photographer:
[clikcontent type=paymentBuyLink replaceable=true]
Ref:
Date:
Location:
Photographer:
[clikcontent type=paymentBuyLink replaceable=true]
Scott Fowler Club workshops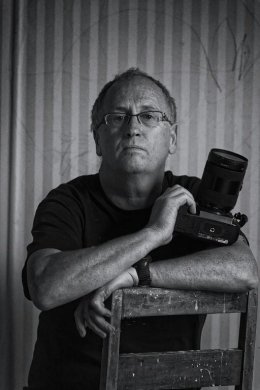 Scott Fowler Photography offer an affordable club workshop weekend for your members. Contact me for prices.
Inspiration, Motivation and Education are some of the elements I will share and teach over the weekend sessions.
I am a friendly, patient and knowledgeable teacher and enjoy sharing my knowledge to help others take their photography to new levels.
I can cover subjects like Digital B&W, Competition photography, Getting the most out of your camera, plus much more, just ask.
About me - I have taught over 30 workshops ranging from 3 hours to a 14 day photo tour, with groups ranging from 3 people to 40 people. I am an accredited Judge for PSNZ and Online instructor for the PSA. I have achieved Excellence level with FIAP, Associate level with PSNZ, Proficiency level with PSA, I have a Diploma in Freelance photography, have won Multi International Awards, had two portfolios printed in the prestigious B&W mag, two articles written for and printed in the Photographic Society of Americas Journal and I am also an Image Analysis graduate with the PSA.
A typical weekend starts on the Friday night with a presentation on a subject of your choice e.g. "Black and White Digital Photography" and lasts around 1.5 hours.
Saturday morning we go out shooting, I spend most of the time talking and helping club members as required, giving advice, inspiration and/or motivation, all you have to do is ask.
Saturday afternoon can be another presentation e.g. "Photography - a Vision"
The rest of the afternoon we can go out shooting some more or do some post processing. I am very experienced in using NIK software and happy to teach the dynamics of using this wonderfully powerful, yet simple to use post processing program to individuals or the group.
Saturday night a light hearted presentation of living and working in Antarctica or subject of choice e.g. cycling in Samoa
Sunday morning can be out chasing the light, then another presentation e.g. " Inspiration and Education" or more help using the Digital darkroom.
The weekends are flexible and can be adjusted to suit the club requirements, you just have to ASK what I can do for your club and members.
Testimonials:
"Received very good feedback on Scott some saying he is the best speaker they have heard at LTWS. He was very approachable and sharing what he does…always willing to help members" - Christchurch Photographic Society Winter School, Reefton 2016.
"On the weekend of the 15th to 17th July 2016 the Southland Photographic Society ran its annual photographic workshop, led by Scott Fowler. We were extremely pleased and well satisfied with Scott's input both in terms of quantity and content making for a very enjoyable and worthwhile workshop.
Scott was inspirational to listen to and when not giving a formal presentation, he gave very willingly of his time throughout the entire weekend. He showed a lot of patience, energy, enthusiasm and determination as he connected with us, which was underpinned with his philosophy, that photography should be fun. Scott expertly conveyed, often on a one to one basis, his knowledge and experience such that we all came away inspired, refreshed and a lot wiser around the topic of photography.
We would highly recommend Scott to any person or group considering employing his services to run a similar event."
Southland Photographic Society Invercargill
"Focus Aorangi Weekend with Scott Fowler to learn more about Black and White Photography.
Scott proved to be an excellent teacher while yet having fun along the way. We learnt how to see
images amongst the mundane. A dirty old warehouse full of bird droppings etc. resulted in some
very fine imagery under his guidance. We learnt how to use models and other props amongst the
grime and how to work with what is at hand.
Back in the classroom it was then getting the best out of those images using Nik !filters. He was a
patient teacher sharing his time equally. He was a great encourager and with his fine sense of
humour made it enjoyable experience for everyone. A great weekend where everybody's
photographic skills were challenged and I am sure improved on whether they were beginners or
advanced photographers.
Thank you Scott for a great weekend of learning and fun"
Focus Aorangi, Timaru
"Twenty members of the North Otago Photographic Society participated in the most amazing and fun photography workshop run by Scott Fowler at Pen-Y-Bryn Lodge in Oamaru in August 2016. The weekend workshop comprised practical sessions where we learned about and practiced taking photographs of people and places. We also had post processing sessions where we edited images captured earlier in the day. Scott ensured that he had plenty of one on one time with each participant. We also got to view some of Scott's amazing work during two evening talks. Scott has an incredible ability to encourage and support everyone who takes part in his workshops. Even our most experienced photographers were beaming with delight about learning new skills. In summary, Scott's workshops are a perfect way for photography club members to get together and improve their photography skills in a fun and creative environment."
Helen Bachari
Co-President
North Otago Photographic Society